Internships
Wikimedia Australia accepts applications for internships. As an intern you can work with Wikimedia Australia staff and volunteers on a number of projects to learn to edit Wikimedia platforms, growing event experience by holding events such as edit-a-thons, and creating new communications content for our website and blog.
We work with students studying journalism, communications, humanities, sciences, computer sciences and library and information studies. We welcome project proposals if there's something specific you want to work on during your internship and can customise a program to suit the specific needs of students and tertiary insitutions.
Internships are currently conducted remotely due to COVID-19, but there may be opportunities to meet Wikimedia staff in person and attend workshops where possible.
How to apply
If you are interested please read through the FAQ below, and if you have any further questions please email contact@wikimedia.org.au and include the following details:
Contact details, such as name and phone number
School or University and field of study
Interests (eg. painting, cricket, Australian flora, gender equality…)
Proposed dates and whether these are flexible (eg. any 15 days between June and October, August 12-28, every Friday for 3 months)
Any access requirements if meeting in person
Are you comfortable working from home/remote
Project proposal(s)
Paragraph on why you want to intern at Wikimedia / what you intend to get out of the internship
FAQ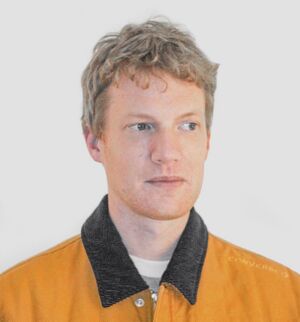 What is Wikimedia? How is it related to Wikipedia?
Wikimedia Australia is the Australian chapter of the international Wikimedia Foundation who support and maintain platforms such as Wikipedia, Wikimedia Commons and Wikidata. Wikimedia Australia has one staff member, an Executive Officer and is overseen by a volunteer governance committee. We support a large network of people and organisations to contribute to Wikipedia, Wikidata and other Wikimedia platforms through events, training and partnerships.
Where are Wikimedia Australia's staff located, and will this internship be done remotely?
Wikimedia staff, committee members and volunteers are located all around Australia, and many work remotely part time.
Previous interns have been able to meet with Wikimedia staff in person, but mostly worked from home. Currently it is likely you will work remotely for the entirety of the internship.
What type of interns do you accept?
Previous interns have been studying arts, journalism, communications, humanities, sciences, computer sciences and library and information studies. There are several projects to work on across different areas at Wikimedia Australia, and we are sure we'll find one to interest you.
What have previous interns done?
Interns have been mentored to create new content for our blogs, interviewed staff and partners for articles highlighting Wiki projects, written press releases, attended edit-a-thon events, and joined staff meetings to learn the ins and outs of Wikimedia Australia.
Can I nominate a project to work on?
Yes. In your application please let us know if you have a particular interest and we will do our best to accommodate your request. For example, a previous intern was interested in music and created lists of articles related to the Australian music industry which needed to be created. These were then worked on at a future edit-a-thon.
Will I be paid?
As most of our internships are part of university classwork these are unpaid. But we sometimes have funding opportunities which will allow you to receive some financial support on a case by case basis for specific projects, and will alert interns to these when they arise.
How long will my internship be?
This will depend on your educational institution. For example, some universities require students to intern for a minimum or maximum number of hours.
In your application please nominate your desired internship dates and we will let you know if this period is available. While we will do our best to accommodate you, we may also have other internships planned across the year.
Contact
For applications and questions email: contact@wikimedia.org.au