James Gaunt reflects on being Wikimedia Australia's first intern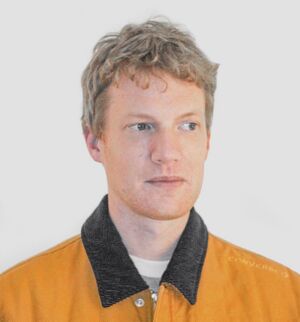 Last year I quit my job and moved overseas, right before COVID-19 hit. Whoops. After finding myself back in Australia and unemployed, I decided to study journalism at RMIT, and that's how I found myself on the phone to Wikimedia Australia.
I was writing an article about how the State Library Victoria had been adding content to Wikipedia during the pandemic and spoke with Wikimedia Australia's Executive Officer Caddie Brain to learn more about their projects.
During our chat Caddie told me Wikimedia Australia had never had an intern, but after our chat I decided to apply and became the first. So what did I do?
Each Friday morning Caddie and I would call and discuss what I'd be working on. Then we'd meet again later in the day to look over my work and publish it.
My first project was to create a series of articles for the News page. These focused on partnerships WMAU have been part of and featured interviews I conducted over email, phone, and Zoom.
I also helped Caddie rewrite the Partnerships page, and I attended an edit-a-thon where I created an article on Australian Antarctic Scientist Denise Mary Allen.
What did I learn?
I'd never fully understood Wikidata, but after a coffee with President Alex Lum and Treasurer Pru Mitchell (and a few emails with Toby Hudson) I started to get my head around it and was able to create and improve some pages as practise. One of the most interesting things I learnt about was Mix'n'match, a tool which helps import data into Wikidata, and I wrote about that here.
I also have a better understanding of the behind the scenes work for projects like Wikipedia, and how volunteers hold such an important role in all of the Wiki projects.
What next?
I've almost finished my graduate diploma of journalism now, and I'd like to work on projects which combine my love of music journalism and research.
This year I also started a music fanzine called The Shadow Knows, and I'll be putting the final touches to issue 2 once uni is over.
Thank you so much to everyone at Wikimedia Australia. I wasn't able to meet you all, but I hope I'll have more opportunities to work with you in the future.