m (removed 1lib1ref card. added WIR)

 

(311 intermediate revisions by 20 users not shown)
Line 1:
Line 1:

__NOTOC__ __NOEDITSECTION__

__NOTOC__ __NOEDITSECTION__






{|border=0 width=100%|

[[:.jpg||||=:..'''our '''<>

|-

[:./] ]]

|[[Image:Perth meetup 24apr07.jpg|275px|Perth]]

|[[Image:20051120 Australia NSW Sydney WikipediaMeetup Group.jpg|275px|Sydney]]

|rowspan=2 width=60% valign=top|

<center>

<div style="border:5px solid #00679A; margin-bottom: 1em; padding: .5em 1em; background:#96C0A5; width:80%; font-size:120%; line-height:140%;" class="plainlinks">

'''Wikimedia Australia, Inc.'''&reg; is an independent, not-for-profit organisation, whose primary aim is to promote equality of opportunity to access and participate in the collaborative creation of [[Free Cultural Works]], especially educational works, and works about Australia, its culture, natural environment, and Australian news and media. '''See our [[Statement of Purpose]] & [[Rules]].'''</div>

[[Image:NSRW Map of Australia.png|250px|map of Australia]]

</center>

|-

|valign=top|[[Image:Wikipedia Anzac meetup online.jpg|275px|Sydney]]

|valign=top|[[Image:Wikimedia Australia Melbourne meet-up, 18-11-07.JPG|275px|Melbourne]]

|-

|}










{| style="margin: 1em 0 0; border: 1.5px solid #00679A; padding: 2px; background: #96C0A5; width: 100%"

:

| rowspan="2" style="width: 55%; padding: 0 1em; background: transparent; vertical-align: top;" |

|=

===General information===

'''Wikimedia Australia, Inc.&reg;''' is an [[meta:Local Wikimedia chapter#Existing chapters|approved chapter]] of the  [[wikimedia:Main Page|Wikimedia Foundation]]. We are currently [[Membership|accepting members]] and will soon be planning for our first [[Meetings|Annual General Meeting]] and the election of our first committee.






The purpose of the organisation is to:

eventsthe [[]]and of

* organise and participate in educational and social events that promote development of Free Cultural Works and related open source software systems, in particular ''wikis''

* increase public awareness, support and participation in the projects hosted by the [[wikimedia:Main Page|''Wikimedia Foundation'']] (WMF)

* develop resources to assist Australians in the creation and maintenance of Free Cultural Works






Wikimedia Australia is recognised by the Wikimedia Foundation as a 'official chapter' and as such will offer members an official voice in the global Wikimedia community, whose aim is to create unencumbered resources for use throughout the world.

 

======

===Membership===

To become a member of Wikimedia Australia, you may visit our <span class="plainlinks">[http://membership.wikimedia.org.au/memberdb/?page=signup membership system]</span> where you can complete the application before your nomination is accepted by a member of the committee.<br /><div align="right">[[Membership|''More details...'']]</div>

= ://wikimedia.org.au//

 

| = Australia

===Australia on Wikimedia projects===

=

* [[wikipedia:Portal:Australia|Wikipedia]], the free encyclopedia

| ,

* [[wikinews:Portal:Australia|Wikinews]], the free news source

* [[wikiquote:Australia|Wikiquote]], the free compendium of quotations

the news [[|]], [[|]] .

* [[commons:Australia|Wikimedia Commons]], the free media repository

| style="width: 45%; padding: 0 1em; border: 1.5px solid #00679A; background: #FFFFFF; vertical-align: top;" |

{{News}}

|}
---
Latest revision as of 03:14, 5 June 2023
Wikimedia Australia is the Australian chapter of the international Wikimedia Foundation.
We support people and organisations to contribute to Wikipedia, Wikidata and other Wikimedia platforms through events, training and partnerships.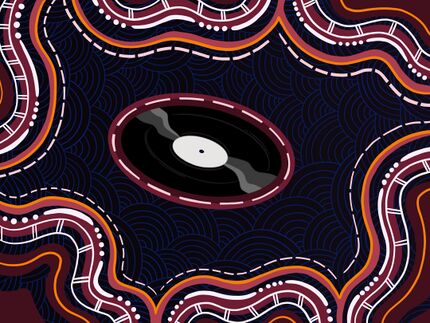 What's on!
Upcoming Events:
See more events. See also the full calendar, and list of past events.
News
Find the latest news on our News page, or subscribe to our mailing list and follow our social media for updates.