Automated Decision-Making Wikipedia Edit-a-thon
Line 4:
Line 4:

|timezone=11

|timezone=11

|region=National

|region=National

|Registration link=https://us02web.zoom.us/meeting/register/tZAucOyuqjIrHtaqj8ASdQYyOHLiJcxIHI79

https://us02web.zoom.us/meeting/register/tZAucOyuqjIrHtaqj8ASdQYyOHLiJcxIHI79

|short_description=An edit-a-thon hosted by the ARC Centre for Automated Decision Making and Society

|short_description=An edit-a-thon hosted by the ARC Centre for Automated Decision Making and Society





---
Revision as of 03:11, 30 September 2021
{{event |start_date=2021/10/27 10:00:00 AM AEDT |end_date=2021/10/27 01:00:00 PM AEDT |timezone=11 |region=National Registration |short_description=An edit-a-thon hosted by the ARC Centre for Automated Decision Making and Society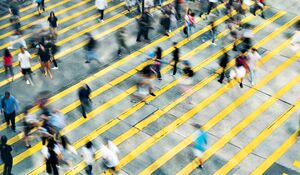 The ARC Centre for Automated Decision Making and Society(ADM+S) is a new, cross-disciplinary, national research centre, which aims to create the knowledge and strategies necessary for responsible, ethical, and inclusive automated decision-making.
One of the aims of the ADMS Centre is to promote greater understanding of automated decision-making technologies, applications and impacts and working with Wikipedia, Wikidata and other Wikimedia platforms is one of the best ways to do this. To support this process ADMS has appointed Amanda Lawrence as Wikimedian-in-Residence for 6 months to help with engagement between Wikimedia platforms and the researchers, students, partners, projects and issues associated with the Centre.
To get the ball rolling we are running an edit-a-thon to bring together ADMS members and other interested people to work on Wikipedia (and Wikidata) content related to automated decision-making systems and their social, legal and ethical implications.
We now have a new Wikipedia page on automated decision-making, however this is just a stub and needs lots more work. We also need to improve pages for content, people and organisations related to the centre's work that are already on Wikipedia and to create new pages as required.
There is already lots of content on Wikipedia about automation, AI etc but some pages don't have much up to date information or could be improved in lots of ways, particularly in terms of social impacts. Citations to quality research sources are also a key issue for Wikipedia content and it is always great to increase pages on women in technology.
The Edit-a-thon will start with an introduction to the work of the Centre and the topic of ADM and an introduction to Wikipedia editing. We will then break into groups for those who are new to editing and those who are more advanced to come together and start editing.
More details and lists of suggested pages to work on will be posted on the ADMS WiR page https://en.wikipedia.org/wiki/Wikipedia:GLAM/ARC_Centre_of_Excellence_for_Automated_Decision-Making_and_Society
Please register with Wikipedia before starting the workshop. https://en.wikipedia.org/wiki/Wikipedia:Why_create_an_account%3F