A short report
, Michael B..
Previously published at http://blog.wikimedia.org.au/june-2015-melbourne-meetup/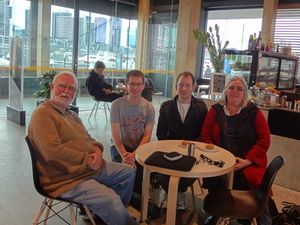 A group of Wikipedians held the 28th Melbourne meetup on Sunday June 26 at Library @ The Dock. Five editors attended and discussed ways to coordinate local editors in improving Australian content.
The cost of the meetup venue was sponsored by Wikimedia Australia
The next Melbourne meetup is currently being planned for Wednesday, August 12.