Logos
Line 1:
Line 1:

Wikimedia Australia uses various logos. This page documents them and provides links to downloads in SVG format.<ref>There are a bunch of other files on this wiki, in PNG and other formats, but those are all derivatives of the given SVG files, and should usually be avoided.</ref>

Wikimedia Australia uses various logos. This page documents them and provides links to downloads in SVG format.<ref>There are a bunch of other files on this wiki, in PNG and other formats, but those are all derivatives of the given SVG files, and should usually be avoided.</ref>






== Main logo ==

== Main logo ==

Line 13:
Line 19:

WMAU logo (horizontal).svg | Old, SVG

WMAU logo (horizontal).svg | Old, SVG

wmau-wordmark.png          | Old, PNG

wmau-wordmark.png          | Old, PNG

</gallery>

== Icon ==

<gallery>

WMAU logo (black, small).svg | SVG

logo-black-small.png        | PNG, 50x50

</gallery>

</gallery>






{{clear}}

{{clear}}
---
Revision as of 01:04, 23 May 2022
Wikimedia Australia uses various logos. This page documents them and provides links to downloads in SVG format.[1]
Brand Guidelines
This document is a reference point for use of the Wikimedia Australia logos and brand.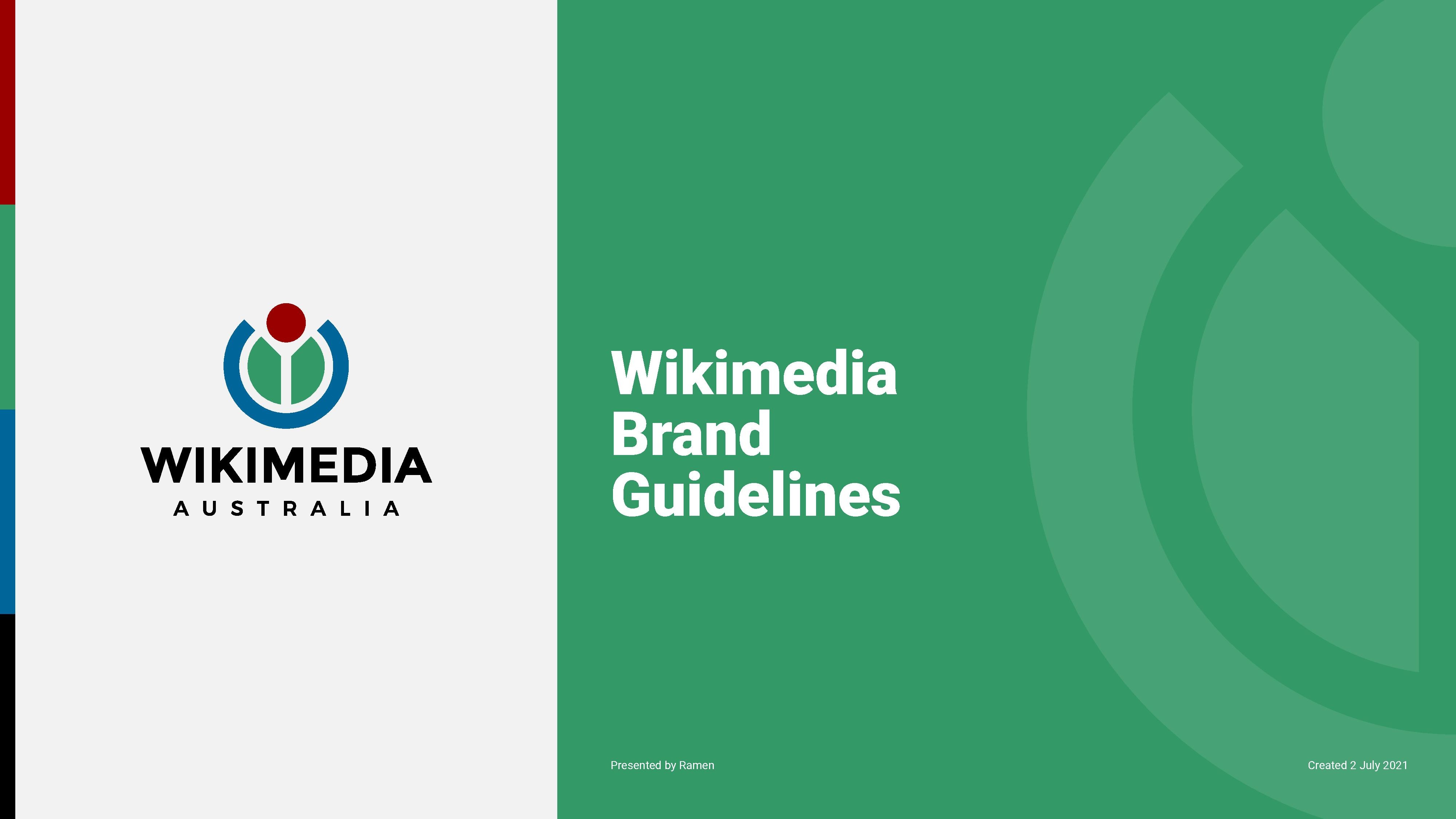 Main logo
Wordmark
↑

There are a bunch of other files on this wiki, in PNG and other formats, but those are all derivatives of the given SVG files, and should usually be avoided.