Report:Tech Expo 2020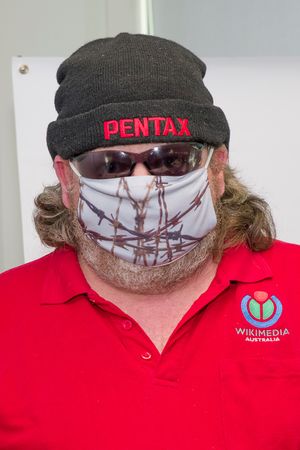 On the 23rd of October 2020 we were again invited to be one of 10 exhibitors at the Seniors Recreation Council of Western Australia's Tech Expo. The aim of the expo is encourage and help seniors explore what technology options are available. This year I focused on activities of the WMAU and WiikiClubWest community, I also promoted the Commons app as a means of contributing to Wikipedia while traveling around.
The event had similar numbers to the 2019 event with 70-80 attendees, it followed a the same format with attendees were encourage to talk to vendors for which they then received an entry into the prize draw. There were no costs this year as items printed for Have-a-go Day 2019 were able to be used, should WMAU be invited back in 2021 I would recommend that we provide a prize something like $100 gift voucher. As I was the only person able to attend this year I managed to speak to about 30 people. They were keen about the different ways they could use the Commons app, by uploading photos and by using the map as way to find places of interest. There was also interest in WCW digitization project and possibility of sharing old photographs via the digitization equipment.
There was a lot interest from those I spoke with about learning how to contribute to Wikipedia, photowalks, and other events in which they could participate. After the event I had a quick discussion with the SRCWA people about organising activities in association with SRCWA.
Observations
From a WMAu perspective being able to sustain such activities even on a one day a month basis, or once every two months is our greatest risk and challenge as this years event attendance demonstrated that relying on the same one or two volunteers for every activity is unsustainable. I would suggest that that same risk factor is there for every other state, now WMAU has a more secure financial position WMAU needs focus on building the WMAU community and broadening the number of people who can run activities.