City of Sydney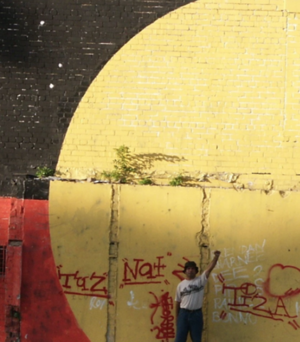 It has long been acknowledged there is a lack of diversity among Wikipedia content and contributors.
City of Sydney has joined the movement to help remedy Wikipedia's imbalance and bias in the diversity of voices.
Since 2020, City of Sydney Libraries have been hosting edit-a-thons to increase and improve content relevant to diverse communities. These have included events focused on Paralympics and First Nations, as well as adding images from the City Archives to Wikimedia Commons and Wikipedia.
Events
Paralympics Wikipedia edit-a-thon - September 2021
Highly decorated Paralympian and passionate advocate Sarah Stewart addressed the edit-a-thon about the importance of diverse voices in documenting Australian Paralympic history.
Editing was leed by Tony Naar, Greg Blood and Ross Mallet who manage the Australian Paralympic History Project. Wikipedia editors Toby Hudson and Caddie Brain supported participants to improve articles about Paralympians and the Paralympic Games. They edited nearly 70 pages, updating images, results and stories from the 2020 Tokyo Paralympic Games.
First Nations Wikipedia edit-a-thon - July 2021
Initially planned for the Redfern Community Centre, the First Nations edit-a-thon was instead held online in July 2021. Led by Kirsten Thorpe and Nathan "Mudyi" Sentance, participants improved articles of importance to Aboriginal and Torres Strait Islander communities on Wikipedia. Kirsten's professional and research interests relate to Indigenous self-determination in libraries and archives. Nathan works to ensure that the cultural and historical narratives conveyed by memory institutions are being told and controlled by First Nations people. They were supported by experienced Wikipedia editors Toby Hudson and Caddie Brain.
Picture This edit-a-thon - May 2021
For May's Picture This edit-a-thon, city historians Dr Lisa Murray and Laila Ellmoos joined Wikimedians Toby Hudson and Ann Reynolds to improve Sydney-specific Wikipedia articles with historic images sourced from the City Archives collection. Participants learnt about copyright laws and added new images to articles relating to Sydney and its people.