Meet the new Wikidata Fellows for 2022!
, Caddie Brain.
Wikimedia Australia is thrilled to announce the inaugural Wikidata Fellows for 2022.
Congratulations to Kerrie Burn, Margaret Donald, and Brett Tweedie.
While originally offering two creative fellowships grants of $1000 (AUD) to curate a data set, develop a prototype or undertake an investigation using Wikidata, the assessment panel decicided to award three based on the strength and diversity of applications.
Fellows have been matched with Wikimedians Toby Hudson, Alex Lum, Sam Wilson and Siobhan Leachman who will offer esources, feedback and support.
Wikidata is a free and open knowledge base that can be read and edited by both humans and machines. Launched in 2012, Wikidata acts as central storage for the structured data of its Wikimedia sister projects including Wikipedia, Wikivoyage, Wiktionary, Wikisource, and others.
Kerrie Burn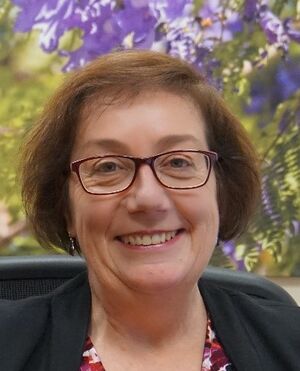 Kerrie Burn is the Library Manager at Mannix Library and also manages the University of Divinity's online Library Hub.
Kerrie has headed up the Australian Women in Religion WikiProject since late 2019. This project aims to address gender gaps on Wikipedia and also bring to light the under-recognised work of women who have made significant contributions to the world's religious and spiritual traditions. These women have been academics, activists, and philanthropists, founded well-known institutions, and been innovators in the fields of education, health and social justice. To date the project has created or improved wikidata entries for over 550 Australian women as well as creating approximately 120 new Wikipedia articles.
This inaugural Wikidata Fellowship provides an exciting opportunity to learn how to use a variety of tools to enhance our existing dataset as well as leverage this data as an entry point for research. Using visualisations and other creative outputs extracted from the data in a future research publication will also demonstrate how a WikiProject can be used in a way that would be of interest to the wider academic community, a community that historically has not always held Wikipedia in high esteem.
Margaret Donald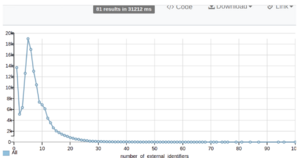 Margaret fell in love with Wikidata when Liam showed a query giving the six female mayors of the world's most populous cities, and Toby, a query showing age and sex differences for men and women actors (swiftly adapted to show the same for modern scientists' publishing histories).
However, databases can only be successfully queried if populated with the relevant data.
Margaret's first foray into Wikidata was to populate Qitems with APNI ids and without authority data by adding authorities to most such items. She proposed the AusLichen and AusFungi ids and populated Wikidata with taxon, id and author information from those two databases. This resulted in a large number of duplicate taxa, because of her flawed assumption that fungi taxa in Wikidata could be found by looking for items whose ultimate parent taxon was Fungi. (Missing parents in the parent chain means that some taxa will not be found.)
After Wiki Loves Earth 2021 she wanted to count the Australian animals and plants for which WikimediaCommons does not have images. But most Australian animals were not in Wikidata. This is being remedied via Toby's mix'n'match AFD catalogue, but as the figure shows, taxonomic information from other databases does not exist for a large number of Australian fauna in Wikidata (13688 or 9.73%) Yet, to write a good article, it is vital to know where taxonomists agree and disagree.
She plans to use the Wikimedia Australia Fellowship to create new mix'n'match catalogues and update older ones.
Brett Tweedie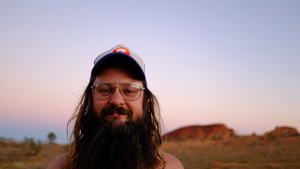 In 1978, historian Ian Turner suggested, partly seriously, and partly in jest, the idea of 'The Barassi Line', a line that divided Australia roughly in two. On one side of the line - the south and west of the country - were those that primarily supported Aussie rules, and to the north and east were those that supported rugby league. At the time, there were no professional teams from either code on the other side of the line. However, the line that's most commonly drawn to illustrate this divide is perfectly straight, which was clearly an oversimplification, even in 1978, but it is still often used today. My proposal is to use the locations of all Aussie rules and rugby league clubs in Australia to create an interactive map that generates the actual line (or lines) that show where one sport is more popular than the other, in order to see how closely the reality resembles the path of the Barassi Line as it is commonly drawn, as well as the idea of a clean dividing line in general, and how this has changed over time.
Brett is a data visualisation designer and developer with degrees in media and politics. He was a Google News Lab Fellow (2018), the Digital Collections Catalyst at the State Library of Queensland (2021), shortlisted for the National Library's Creative Arts Fellowship (2022), and the DX Lab Fellowship at the State Library of NSW (2019), and has produced work for a range of organisations such as The Museum of Applied Arts and Sciences, The Museum of Australian Democracy, the ABC, The Conversation, The Guardian, The State Library of NSW, and the UNDP.