Drop in and join us with any Wikipedia questions you have
, James Gaunt.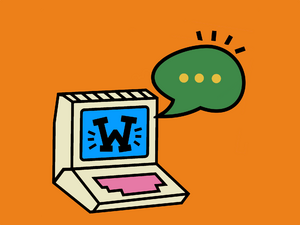 Wikimedia Australia are hosting regular drop in sessions on Zoom Thursday mornings in October and November.
Are you interested in learning how to edit Wikipedia? Or need help adding a reference? Would you like some tips on using Visual Editor?
Our volunteers will be available to answer your questions so feel free to drop in at any time during the sessions.
Sessions will be held Thursday's 11:00am–1:00pm AEDT online on Zoom.
For the Zoom link please click on the sessions below. If you require further assistance, please see our Contact page.
Upcoming Sessions
Timezones
11am – 1pm AEDT in your capitol city:
Perth - 8am – 10am
Darwin 9:30am – 11:30am
Brisbane 10am – 12pm
Adelaide 10:30am – 12:30pm
Canberra/Hobart/Melbourne/Sydney 11am – 1pm
Past Sessions