Bringing local knowledge to Wikipedia
Part of our Partner Projects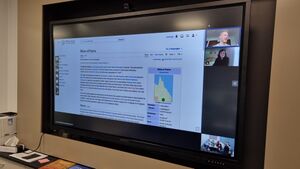 As part of Wikimedia Australia's Partner Projects, Paroo Shire Council has begun to explore ways to bring their local knowledge to Wikipedia.
Led by Paroo Shire Council's Economic Development Officer Shelly Holland, this new project began looking at Wikipedia pages on the local area, with the Shire of Paroo covering 47,623 square kilometres in South West Queensland.
Shelly realised many of the Wikipedia pages about this area were missing important information or could simply be improved further with photos.
She called together a group of locals with different interests to work together on some pages, and in July they were joined by Wikimedia Australia's staff to learn how to edit Wikipedia.
Bringing beginners into the world of Wikipedia can be daunting for many people, but Shelly has shown absolute determination and passion in getting them each set up.
Her group will keep meeting over the coming months and use local information sources found online and in their library to improve Wikipedia.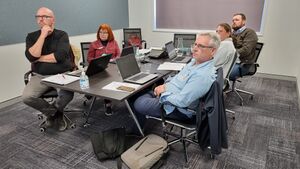 Shelly and her team have even been out on the land taking photos of farms, opals, and monuments, to be uploaded and shared to Wikimedia Commons in the future.
Once complete, Shelly hopes this project will inspire other regional groups to look at Wikipedia and improve pages with their local experts too.
The Paroo Wikipedia project is due to be completed later this year, and we look forward to sharing the full outcomes from the fantastic work being done by Shelly and her team soon.
External links