Announcing Our 2023 Wikidata Fellows
In partnership with Wikimedia Aotearoa New Zealand
, James Gaunt.
Wikimedia Australia and Wikimedia Aotearoa New Zealand are thrilled to announce our 2023 Wikidata Fellows.
Congratulations to Alistair Kwan, Brodie Hoare, and Mike Dickison.
Following our inaugural Wikidata Fellowships in 2022, Wikimedia Australia partnered with Wikimedia Aotearoa New Zealand this year to offer three fellowships of $1000 to curate a data set, develop a prototype or undertake an investigation using Wikidata. We thank everyone who applied, and look forward to seeing what this year's fellows develop.
Fellows have been matched with Wikimedians Toby Hudson, Alex Lum, and Tamsin Braisher who will offer resources, feedback and support.
Wikidata is a free and open knowledge base that can be read and edited by both humans and machines. Launched in 2012, Wikidata acts as central storage for the structured data of its Wikimedia sister projects including Wikipedia, Wikivoyage, Wiktionary, Wikisource, and others.
Alistair Kwan
Alistair is an historian who specialises in how places and objects play important historical roles by guiding how people experience, think, conceptualise, value, and act. He got into this during an earlier time as a physicist, when he noticed that histories of science say a lot about how important experiment is, yet rarely have anything to say about how laboratories and apparatus shape our interactions with Nature.
Alistair will be prototyping a GIS-based approach to documenting heritage sites in Nelson and Tasman, that lets contributors upload time-stamped, location-stamped photographs along with their commentaries. The case study will focus on sites important to the history of the New Zealand Chinese, with a view to discovering and addressing challenges to develop an approach that also works well for New Zealand's other minority cultures.
Brodie Hoare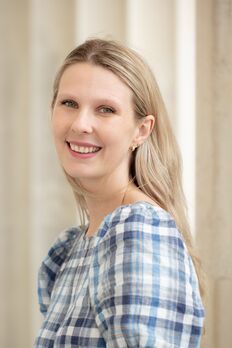 Brodie is a cultural heritage professional working as the Online Collections Data Analyst for Tāmaki Paenga Hira, Auckland War Memorial Museum. Preceding her entry into the GLAM sector, her prior background was in web development, and she remains interested in exploring the intersections between technology, data, and digital curation within the current scope of her work.
Her proposed project is centred around building a bot for the purpose of batch-uploading to Wikidata. The dataset she will be working with as proof of concept will be notable publications written by women from within the Museum's archives. It is her wish to ensure that these women are being given their due significance within their respective fields, and she aims to do this by creating and enriching Wikidata items related to their personhood and their work on the Wikimedia Foundation Platform.
Mike Dickison
Mike did his PhD on giant flightless birds at Duke University, and was curator of Natural History at Whanganui Regional Museum, New Zealand, before receiving a one-year grant from the Wikimedia Foundation to be the New Zealand Wikipedian at Large 2018–2019. Since then he has worked as a freelance Wikipedia consultant and is vice-president of Wikimedia Aotearoa.
New Zealand recently agreed to extend its copyright term from 50 to 70 years after death; the change will take effect in about 2025. Mike's project is to improve the coverage of New Zealanders whose copyrights have just expired, or will before the term extension takes effect, and learn how to reliably query and display that dataset. This will include creating Wikidata items for authors, works, and editions of out-of-copyright books—and in many cases the publisher and printer too.